Stable timber and faster drying time with SAUNO.
Sauno manages temperature and humidity for fast, effective wood drying.
If you have the time, letting the wood dry by itself is an old, well-tried method. This is sufficient for most people. A faster way is to dry the timber in a wood drying kiln. The Sauno wood kiln gives you energy-efficient drying and a perfect result.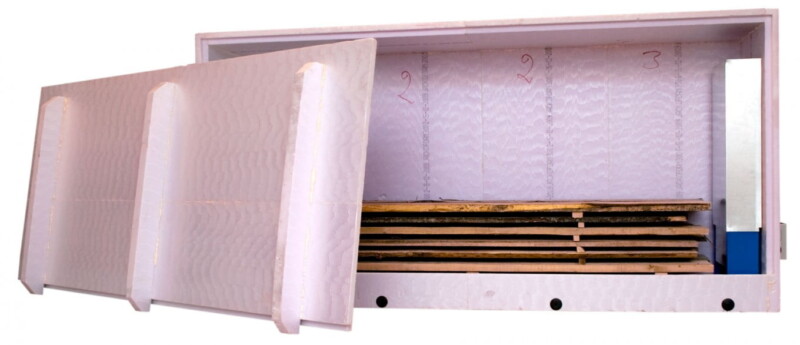 The Sauno method is a process in two steps – drying and steaming.
The first step is the steaming process at 70°-75° which opens the pores of the wood. The second step is the drying process. It happens at a temperature of 40°- 50° and the moisture is slowly evaporated from the centre of the timber. The risk for drying cracks is in that way reduced to a minimum.
Within a week you have dried pine ready for planing and moulding. You get less cracks and distortions compared to air dried timber. By building the cabinet yourself, the investment cost becomes low compared to other solutions. And for hardwood – the Sauno method fastest way we know of to produce quality kiln dried native and exotic timber.
Do you need a wood drying kiln?
In most cases, air drying the timber outdoors is the best method. But for certain purposes joinery-dry timber is required, and then you will need a wood drying kiln.
We recommend the Sauno wood drying kiln to you who:
want to avoid that your finished products crack or warp.
have the opportunity to get hold of slightly unusual wood types that you want to use in your joinery.
are making doors, furniture or windows.
     
What kiln cabinet should I build?

Any well insulated cabinet can work, as long as it doe snot leak steam, draft, and has a tanked bottom.

XPS foam panels – easy to construct.

Fridge panels – robust.

Insulated plyboard or marine ply – can work well if suitably damp/water proofed.

Shipping containers – when insulated can fit multiple VT kiln units for larger scale drying situations.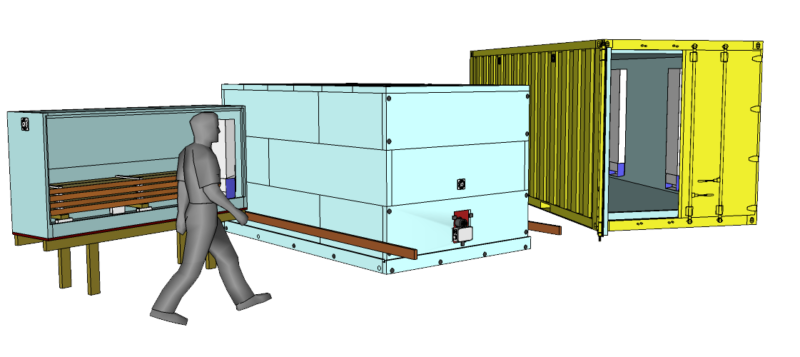 Select the preferred model of Sauno Drying Kiln, and build your own drying cabinet to suit.